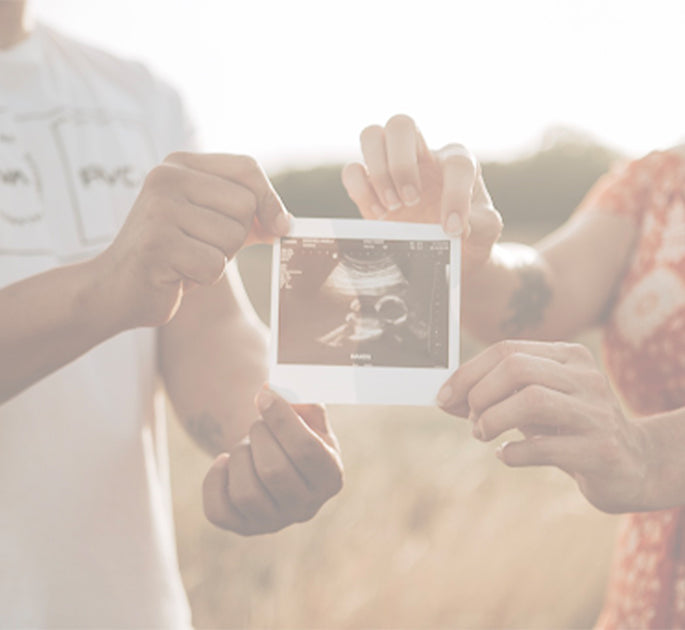 How And When To Have A Baby Shower: An Etiquette Guide
Welcoming a new baby into the world and into your family is a joyous occasion! And oftentimes, it's celebrated with a baby shower. If you're planning to host the party for the parents-to-be, some of the big questions you have may revolve around when to have a baby shower.
While there's no one magic moment for it, there are a few things to take into account when setting the date. In this article, we'll go over some factors to consider.
Then, we'll cover the basic components of a baby shower so you can start planning a special and unique celebration that is perfectly suited to the parents-to-be.
When To Have A Baby Shower
There are various recommendations about exactly when to have a baby shower, but there is no unbreakable etiquette rule for this.
The right time depends on several factors. Let's go over a few of them.
The Parents' Culture
For many of you, showering the mom-to-be with gifts a few weeks before the baby's due date is normal, even expected. But as you decide when to have a baby shower, keep in mind that different cultures and religions have different expectations.
For example, in Chinese culture, a baby shower before the little one is born would be bad luck. And no one wants to shower the family with bad luck!
While you can't be expected to know the practices or customs of various cultures or religions, what you can do is simply ask the mother what her preference is for the timing of the celebration.
The Mom's Due Date
For a mom who is pregnant with her own baby, taking the due date into account is very important. You'll want to wait long enough for her to be fairly far along in the pregnancy and boasting a cute baby belly!
However, it's a good idea to have the shower early enough in the pregnancy that she is physically comfortable and full of energy at her shower.
And, while due dates are pretty accurate, sometimes babies decide to come early. This is another reason not to wait too long for the shower. If mom goes into early labor, that can throw a wrench in shower plans.
Other Baby Showers
There's nothing wrong with having more than one baby shower! Obviously, you'll need to ask the expecting parent for dates that they're free for the baby bash, and part of that will be making sure the date of your shower jives with any other celebrations.
Maybe the mom-to-be doesn't want to have two showers back-to-back — or maybe she does! Keep other showers in mind and talk through the options with the expectant parent.
It's also important to note here that baby showers don't have to be only for first-time parents. If it's a second (or third, or fourth…) child, consider throwing a baby sprinkle instead, which is similar to a shower but a bit less involved.
Nursery Setup
Making sure the parents have enough time to set up the nursery is another factor that can affect the timing of a shower.
We recommend hosting the shower far enough in advance for the parents to have time to go through the gifts, return duplicates, and buy the items on their registry that they didn't receive.
That way, they can finish prepping their sweet little one's nursery so it's ready and waiting for their arrival!
Adoptive Parents
We've spoken mostly about baby showers that are thrown for pregnant moms. But we also love the idea of throwing a party for adoptive parents and the little one they are preparing to welcome into their family.
If you're celebrating an adopted child, keep in mind that the process of adoption can be very long and complicated. There are many factors at play here, and there is oftentimes no estimated arrival date as there is when a mom is pregnant with a baby.
Some adoptive parents may prefer to have a shower before they have their child or even before they are matched with a particular child. Other parents might want to wait until things are official and their little one is safe and sound in their home.
The Parents' Wishes
At the end of the day, this party is about honoring, celebrating, and supporting both the baby and the new parents. Keep their wishes at the forefront when planning the party.
When to have a baby shower is, ultimately, up to them!
Now that you know some of the things to consider to decide when to have a baby shower, let's take a look at the how.
A lot of this is up to the expectant parent and you as the host. But here, we'll go over the basic components to help get your creative juices flowing.
Components Of A Baby Shower
The Host
The host is an essential part of a baby shower. After all, somebody's got to plan the party and rally the troops!
Who should this person be? It could be a best friend, coworker, neighbor, relative, or anyone who is willing and able! The host is the person who'll be coordinating with the mom-to-be, making the plans, sending the invitations, and the like.
It's also fine (and sometimes a big help!) to have more than one host for a shower. You can split the cost and the planning duties, which is a great way to make the day special.
The Guests
There's no party without guests! You don't have to invite a ton of people. In fact, sometimes small and intimate is the way to go for a baby shower.
In general, you'll want to stick with parents, close relatives, and a few of the close friends of the parents-to-be. The guest list is another detail that should be up to the expectant parent.
The Invitations
Unless you're planning on carrier pigeons or telegrams, traditional invites are how you'll want to get the word out about the baby shower. This could be paper invites sent via snail mail, or you can opt for online invitations.
Note: We recommend sending invitations four to six weeks before the date of the baby shower to make sure you have enough time to plan for everyone who will be attending.
The invites should include information such as the date, time, and place, as well as informing guests about where to find the baby registry.
The Location
Where should you hold a baby shower? There are lots of options, and you'll need to take into account space, how many people are coming, the atmosphere you want to create, and the like.
Your backyard, a local park, your living room or kitchen, or a favorite restaurant are just a few options to consider. Virtual baby showers (everyone in their own home, attending via a video call platform) are also becoming more common.
If you're bummed because a virtual shower seems to be the best option, don't get down in the dumps. For tips on throwing a great virtual shower, click here.
The Decorations
No matter if you go all-out or keep the decorations simple and understated, we think that making the party pretty and festive is a key component.
Themes are common, but you can take some liberty with decorations and go with whatever will be fun, special, and meaningful for the mom-to-be.
The Activities
What happens during a baby shower? Typically, there's a time for snacking, chit-chatting, playing games, and opening gifts. But what happens during the shower is up to the pregnant mommy and you, the host.
You could also include crafts, pampering time, or a variety of other activities that are untraditional for baby showers.
The Gifts
At most baby showers, the gifts play a big part. After all, one way to support the mom-to-be and celebrate the life of her new child is by helping to outfit the family with everything they need.
The best way to give guests an idea of what the family wants is to create a gift registry. This not only tells guests what items are needed, but also allows the parents to specify preferences such as organic baby products.
Be sure that there are enough items on the registry before the invitations are sent out.
Include things like baby wipes, sunscreen, baby lotion, bubble bath, Certified Organic Bath and Body Gift Set, and something for mom, like Mustela's Nursing Comfort Balm.
If you yourself are at a loss for the perfect gift, click here for a thorough list of baby shower gift ideas for moms and babies.
This is the perfect time to give an expectant parent a gift set for the new baby, like Mustela's Bathtime Essentials Set or, for the travel-loving parent, our Bebe on the Go travel-size set.
Perfectly Timed Baby Shower Fun
There's not necessarily a right or wrong time to shower an expectant parent with gifts — love and support are always welcome! But take into account the factors we mentioned in this article to choose the perfect day for when to have a baby shower.
Be sure to think through considerations like the culture, due date, how long they'll need to finish nursery setup, and the timeline if the new little one is being adopted.
Once you've set the ideal date, get started right away with the details, including the guest list, invitations, location, decorations, activities, and, of course, the gifts.
We recommend filling the baby registry with specific products like organic baby skincare items or gift sets like Bathtime Essentials Set or our Newborn Arrival Gift Set. Not sure exactly what the new parents need? Consider a Mustela eGift Card.
Gifts like these will accomplish the goal of the shower: making the expectant parent feel oh-so-loved and supported!