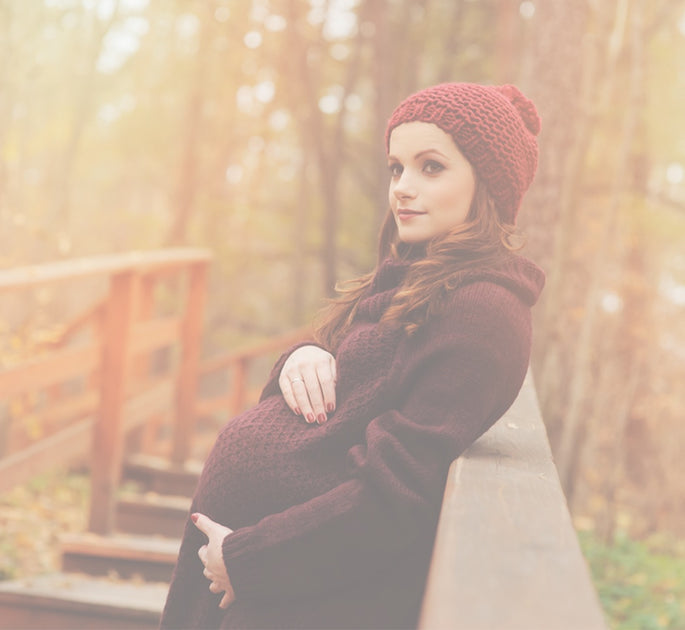 17 Cute And Creative Fall Baby Shower Ideas
Baby showers are so fun, no matter what season they're in! But there's something about an autumn baby shower that makes it feel extra special. So to help you create an unforgettable event, here are some of our favorite fall baby shower ideas.
Table Of Contents
7 Fall-Themed Baby Shower Ideas
Let's start by looking at a few of the themes you can use to celebrate the arrival of a new baby in the fall. Of course, you'll want to choose a theme that reflects the season while still being something the mom-to-be will love. Keep her preferences in mind as you plan.
And, if you need to throw a virtual baby shower, that's OK! We've got you covered in this post. Just incorporate some of these fall ideas into your virtual party as you plan.
1) Go Rustic
There's something about the rustic style that just screams "fall." Mason jars, burlap, and natural elements are perfect for this time of year.
Use log rounds as coasters and tie mini burlap sacks around cutlery with string for place settings. As a finishing touch, add a few candles in mason jars to the tables.
2) Create a Cozy Atmosphere
What says fall more than cozy evenings and soft blankets? You can replicate that feeling at your baby shower by hanging string lights and using plenty of blankets and pillows. This will create an intimate and relaxed atmosphere for your guests.
As far as food goes, think comfort. Warm apple crisp or a hearty stew would be great for this type of shower. And drink choices could include hot chocolate, cider, or tea.
3) Host A Bonfire
If you're planning a baby shower outdoors, cozy up by a bonfire! It's the perfect way to keep your guests warm as they enjoy the fresh autumn air.
Set out logs for people to sit on or bring out some lawn chairs. To encourage visiting, have several different seating areas prepared. You'll want some arranged close to the fire and others further out in case some guests prefer to stay away from the smoke.
Of course, you'll need some food to accompany your bonfire, too. S'mores are a must! Everyone can roast marshmallows and then go to a build-your-own-S'more station with a variety of graham crackers, cookies, chocolate, and toppings.
For a more filling meal, roast hot dogs or make foil packets of potatoes and veggies to cook on the fire.
Make sure to have plenty of our Cleansing Wipes on hand for quick clean ups of sticky hands and faces!
4) Pick Plaid
Plaid is a classic fall pattern and adorable for a baby shower. Use it for your tablecloths, napkins, invitations, and even the cake. A simple white cake with plaid ribbon around the edge is both festive and elegant.
You can ask your guests to wear plaid shirts or give them plaid scarves to put on as they arrive to help them get into the spirit of the party, too.
5) Welcome The New Lil' Pumpkin
Pumpkins are a classic sign of fall. So to celebrate the impending arrival of the new lil' pumpkin, go for a total pumpkin theme. Let this fall crop inspire your decorations, food, and activities.
Set out a variety of pumpkins, either natural or faux. String up a pumpkin-themed banner and consider preparing a pumpkin photo shoot area for your guests to enjoy.
Let your guests dine on all things pumpkin. Think pumpkin pie, pumpkin rolls, and even pumpkin soup as you plan your menu! Then, hollow out a small pumpkin for a festive centerpiece and pour your punch into this themed punch bowl.
You can even have a pumpkin painting station set up as a fun activity and gift for your guests. Everyone can take home their decorated pumpkin to help them remember the day.
6) Make It A "Fall-O-Ween" Shower
Can't decide between a Halloween party and a fall baby shower? Have both with a Fall-O-Ween-themed bash! Be sure to ask your guests to wear a costume on your invitations.
Then, choose Halloween-themed appetizers, like spider web dip or mummy pizza bites, for the food. For dessert, make pumpkin cupcakes with orange frosting or graveyard dirt cake.
Integrate orange and black streamers, pumpkins, and ghosts into your baby shower decor, and you've got yourself a fun shower theme!
7) Do A "Blessed Event" Theme
If you're hosting a fall baby shower around Thanksgiving, consider a "Blessed Event" theme to drive home the idea of giving thanks for this new baby.
For decorations, use the bountiful fall harvest. Be sure to incorporate a cornucopia in your decor.
No matter what you eat, take a moment to ask everyone to share something about the mom-to-be or the new baby that they're thankful for.
If you'd like to add a religious component as a simple baby shower game, have everyone write down a blessing for the new baby. Then, compile them into a book for the parents to keep. It'll be something they can cherish forever.
5 Simple Fall Baby Shower Ideas
If you don't want a full-out fall theme but want to incorporate some autumnal elements into your celebration, here are some simple ideas to try.
1) Use A Fall Color Scheme
Decorate with colors like orange, yellow, red, and brown. While these aren't the traditional pink or blue, they'll give your shower a fall feel. And, as a bonus, these colors are perfect for boys or girls!
2) Bring The Outdoors Inside
Another way to add a fall feeling to your baby shower is to bring the outdoors inside. Set up a table near the entrance with autumn leaves, pumpkins, gourds, and other fall foliage. This will give guests a fall vibe as you welcome them to the party.
3) Decorate With Hay Bales
Hay bales are the perfect way to add a touch of fall to your baby shower decorations. Use them as part of your centerpieces or set them up as seats for your guests. Just make sure to put a blanket down first so people don't get too prickly!
4) Add Fall Foods
No matter what your theme, add some seasonal foods to your baby shower menu. This gives a nod to the season without being over-the-top.
For example, you could do a caramel apple bar where guests choose their toppings. Or, for something more savory, prepare a fall-themed charcuterie board with apple slices, fresh vegetables, cranberry sauce, and pumpkin bread.
And, of course, every baby shower needs something sweet! Include pumpkin spice cupcakes, apple crisps, or even a big bowl of candy.
5) Have Your Guests Sign Cloth Squares
Instead of a traditional guest book, set out small cloth squares in neutral colors for guests to sign.
Having someone stitch these together into a quilt after the shower is the perfect keepsake to have in the little one's nursery to surround them with loving words from friends and family.
5 Gift Ideas For A Fall Baby Shower
No baby shower is complete without gifts. So, to continue with the fall theme, here are a few gift ideas for what to give the parents-to-be.
1) Fall-Themed Diaper Cake
A diaper cake is always a welcomed gift. But to make it fall-themed, use leaves, pumpkins, or autumn-colored receiving blankets to adorn it.
2) Fall-Themed Outfit
All babies need clothes, so you can never go wrong with a cute outfit. We recommend checking out your local consignment stores to find adorable clothes with fall colors or patterns.
You could also opt for a baby costume as a festive gift. Just make sure it's something that the parents can remove easily when the baby needs a diaper change!
3) Baby Blanket
A cozy blanket is always appreciated. Look for one with fall patterns and colors to stay with the seasonal theme.
4) Skin Care Package
Cold weather can take a toll on a baby's skin, so why not put together a basket of items to help keep their skin soft and smooth?
Include things like our Diaper Cream with Olive Oil and Aloe, Baby Oil, and Newborn Arrival Gift Set. Each of these items is perfect for a newborn's delicate skin.
5) Care Package For Mom
After the baby shower's excitement, the new mom will need some pampering. Put together a care package with a maternity pillow, cozy socks, our Stretch Marks Set, and some fall-flavored herbal tea.
Also, put in a few small items for when she's breastfeeding, like a cute water bottle and some healthy snacks.
A Memorable Fall Baby Shower
Any of these fall baby shower ideas will help you create a beautiful and memorable event for the parents-to-be. So have fun with your planning, and don't be afraid to get creative!
As you prepare your gifts for the shower, don't forget to include some skin-friendly Mustela products. Our Newborn Arrival Gift Set or Diaper Cream with Olive Oil and Aloe are perfect options!
Whether you go full-out with your fall theme or just include a few elements here and there, your fall gathering is sure to be a special time with family and friends.