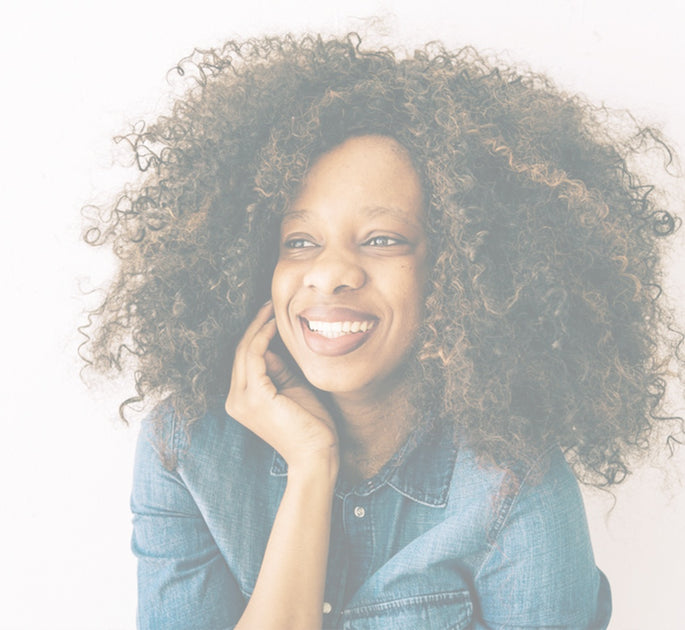 Skinimalism: What It Is And How To Get Started
If you've been poking around in the beauty and skincare world recently, you've probably come across the term "skinimalism." Skinimalism is about simplicity and focusing on the essentials. But what exactly does that mean for your skincare routine and the products you use? Keep reading.
In this article, we'll start by demystifying this skincare movement. Then, we'll cover the skincare basics that are still must-haves within skinimalism. Finally, we'll offer a few ideas for simple, sustainable skincare products to add to your routine so you can get started with skinimalism.
First things first: What is skinimalism?
What Is Skinimalism?
This minimalistic skincare movement is all about getting down to the basics — to the essentials. It embraces simple, effortless, sustainable skin care.
The idea is to get rid of the fluff, use only the essential products, and allow your natural, beautiful skin to shine through.
In addition to loving the natural beauty of you, skinimalism aims to cut down on the number of products you use and get your skincare routine down to what really works for you and what your skin needs.
After all, more is not always better. And that certainly applies to layering on skincare products!
One of the best ways to examine your own routine is to consider if your skincare regimen is a vicious cycle.
For example, maybe your harsh, drying peel leaves your skin desperate for hydration, so you need a special moisturizer to compensate. All of this can throw off the natural balance of your skin.
You might think of skinimalism as a trend, but the idea is to focus on your particular skin and its needs instead of focusing on the latest fad. Two or three highly effective, safe products are better than five that aren't quite up to snuff.
In general, skinimalism is about buying less, wearing less, using less, and saying "hello" to your natural skin.
That means another thing: Skinimalism just might be easier on your budget in the long run! Even if you buy a couple of higher-priced products, you may save money since you're cutting out the extra products that you never actually needed in the first place.
One more aspect of skinimalism that we love? It can be sustainable for you as well as the earth.
Sustainable For You And The Earth
We already mentioned that skinimalism is all about simple, minimalistic, and sustainable skin care. But we'd like to add that it should be (and can be) sustainable for the planet we love, too!
Since skinimalism means using fewer products and therefore less packaging, it fits into the "reduce" category of earth care, making it automatically more sustainable for the earth.
We're also talking about skincare products from companies that intentionally use biodegradable materials, package with less plastic, and do away with secondary cartons.
Simplicity is related to the ingredients in a product, too. Natural products that opt for sustainably sourced ingredients and don't contain questionable chemicals are good for your skin and better for the earth, too.
All of that said, proper, good, thorough skin care is still part of skinimalism. So, if you're cutting back on the unnecessary products, what are the skincare basics that are still must-haves?
The Skincare Basics
We believe in skincare minimalism and healthy, glowing skin done naturally. Exactly how a person achieves that goal may vary. The essential steps of your skincare routine depend a bit on the needs of your skin.
But, as a rule, with skinimalism, you'll still maintain the basics of a quality cleanser, serum, moisturizer, exfoliator, and sunscreen.
If you're on the fence about a daily sunscreen or not sure what to look for when sunscreen shopping, click here.
Getting Started With Skinimalism
With this information about skinimalism under your belt, we'll wrap up by offering these four natural products that will help you simplify your routine and embrace the skinimalism lifestyle.
Multi-Purpose Balm With 3 Avocado Extracts
Safe, natural, and infinitely recyclable, our Multi-purpose Balm with Three Avocado Extracts is designed for dry areas on your skin, whether that's your face, lips, elbows, hands, feet, or knees. You get the idea.
When you're trying to cut down to the skincare basics, it helps to have multi-purpose products that can be used for the whole family. Rest assured that this Multi-purpose Balm is safe for newborns, babies, children, and adults.
What are the three avocado extracts that this cream offers? Virgin avocado oil to soften and nourish your skin, avocado sugar to moisturize and strengthen your skin barrier, and avocado polyphenols (antioxidants) to protect and detox your skin.
To get all that avocado goodness and be responsible with our resources, all parts of the avocado are used: the pulp, skin, and even the pit! We secure our sustainably sourced and upcycled avocados from our trusted partners in Peru.
Made with 99.7% ingredients of natural origin, our Multi-purpose Balm is fragrance-free, vegan, EWG Verified, and clinically proven to help your whole family's skin!
Certified Organic Hydrating Cream with Olive Oil and Aloe
Another great option for skin hydration, Certified Organic Hydrating Cream with Olive Oil and Aloe is a lightweight, restorative cream for the face and body, leaving both baby and adult skin soft, supple, and hydrated.
Safe for even the most sensitive skin, this natural product includes organic aloe vera, organic sunflower oil, and organic olive oil, which is sourced from family-owned olive groves in the South of France.
In addition to being natural and organic, this Certified Organic Hydrating Cream is designed to be environmentally conscious inside and out. The packaging is made from sustainably sourced sugar cane, and we've gotten rid of secondary cartons. Good for you. Good for the earth.
SPF 50 Mineral Sunscreen Stick
When it comes to sunscreen for skinimalism, we recommend choosing a mineral sunscreen that protects your skin with natural ingredients instead of harmful and irritating chemicals.
Tip: Read about the differences between mineral and chemical sunscreens here.
For example, our SPF 50 Mineral Sunscreen Stick offers gentle, broad-spectrum SPF 50 sun protection in a travel-friendly size.
It includes 70% organic ingredients, such as shea butter, avocado oil, sunflower seed oil, and jojoba — and no questionable ingredients, like chemical UV filters, parabens, phthalates, or phenoxyethanol.
That means that it's hypoallergenic and safe for even the most sensitive of skin. It's even accepted by the National Eczema Association, making it a good choice for eczema-prone skin.
Cleansing Wipes
Skinimalism doesn't mean you have to do away with wearing makeup altogether! And when you wear makeup, you'll need a gentle, simple way to take it off.
We recommend one-step Cleansing Wipes to remove makeup and keep your skin smooth, clean, and healthy. They contain gentle surfactants to cleanse without stripping your skin of its natural oils or irritating your skin.
In fact, these wipes are so effective at gently removing dirt, grime, oil, and makeup, that Allure named them one of their Best Of Beauty 2017.
When you use this wipe, you treat your skin to natural ingredients, such as avocado perseose, to reinforce your skin's protective layer and aloe vera to soften and soothe dry, tired skin.
Safe for your eye area, our Cleansing Wipes are crafted without parabens, phthalates, and phenoxyethanol, just like all Mustela products.
Speaking of wipes, if you prefer an organic and biodegradable wipe option for yourself and your family, look no further than Certified Organic Water Wipes with Cotton and Aloe. The wipes are plastic-free, made with 100% recycled cotton, and sure to please!
Skinimalism: Simple And Sustainable Skin Care
Skinimalism is a minimalist skincare movement all about simple regimens and getting down to the basic products you need to keep your beautiful skin healthy and glowing. We think it should be sustainable — both for you and the earth!
Buy less, use less, and focus on the skincare essentials: a cleanser, serum, moisturizer, exfoliator, and sunscreen.
For natural, sustainable, and multi-use skincare products, turn to our Multi-purpose Balm with Three Avocado Extracts, Certified Organic Hydrating Cream with Olive Oil and Aloe, SPF 50 Mineral Sunscreen Stick, and Cleansing Wipes.
With a little thought and effort, you'll have your skincare routine whittled down to the basics in no time!