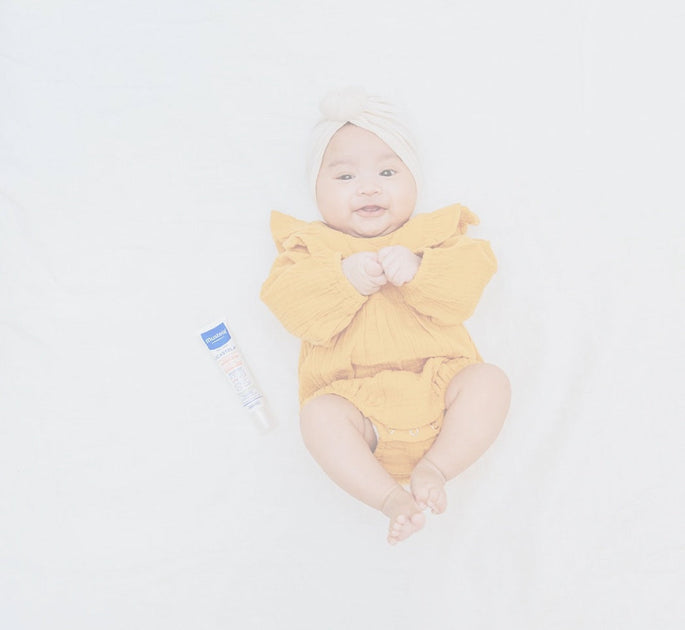 50 Best Gifts For Newborn Baby Girls In 2023
Invited to a baby shower for a new little girl? Sending a present to celebrate the good news? From frilly frocks to organic skincare salves, there is no shortage of choices when shopping for baby girl gifts. Warning: It can be cuteness overload!
To get truly special baby girl gifts, the key is to select something that will both resonate with the parent and the child. So, we're sharing what you need to know when it comes to great gifting, as well as 50 of the best baby girl gift ideas of 2023.
Table Of Contents
How To Choose Baby Girl Gifts
Before we get to the good stuff, there are a few things to keep in mind when shopping for baby girl gifts.
Please The Parents
It's best to find a gift that will make the parenthood journey easier. Although you're addressing the gift to the baby, remember it's really for the parents.
Define The Purpose
Sleep, eat, change, bathe, repeat. A baby has a short list of activities at the start of their life. Think about gifting around these activities, as they will be put to good use right away.
Make It Personal
Use what you know about the parents to select a great gift. If they're big on sustainability, find some eco-friendly creams. If they're jet setters, opt for something to help them all travel together.
50 Precious Baby Girl Gifts To Delight
With a purpose and personalized touch in mind, let's take a look at 50 of the best baby girl gifts below!
Sleeping Beauties
1) Personalized Blanket
Get her name embroidered on a blanket for the perfect keepsake to celebrate her arrival.
2) Swaddle
Newborn babies spend a lot of time swaddled up in muslin cloth. Choose a sweet design with
rainbows, butterflies, or spring flowers.
3) Soother Or Sound Machine
A sound machine with lullabies or waves will soothe her into sweet slumber.
4) A Piggy Bank
It's never too early to start saving!
5) A Nursing Chair
Whether rocker or glider, a nice nursing chair will be a relaxing spot for feeding, soothing, and reading.
6) Bedtime Storybooks
A selection of storybooks to read before bed is a thoughtful gift for a little girl.
7) Baby Monitor
Technology grants peace of mind, and every parent needs a high-quality baby monitor.
8) Organic Crib Sheets
You'll have to know their crib size, but there are lots of sweet sheets to give her nursery some femme flair.
Let's Do Lunch
9) A High Chair
The growing gal will need a seat at the table to enjoy her nutritious nibbles.
10) Some Fashionable Bibs
The latest accessory: a colorful bandana-style bib.
11) A Cute Teether
Before she gets those pearly whites, she'll need to cut her teeth. A colorful teether on a pacifier clip that can attach to her bib means relief is at hand.
12) A Splat Mat
Understanding cause and effect is one of her developmental goals. When she wonders, "What happens if I knock my milk off the high chair tray…" parents will love a splat mat.
Quick Change
13) Diapers, Wipes, And Creams
She'll need to freshen up many times a day. A suite of products with soothing ingredients, like avocado, aloe, or olive oil, makes a great gift.
14) A Travel Changer
An on-the-go changing pad is perfect for the gal-about-town.
Belle Of The Bath
15) An Array Of Bath Products
Turn her daily bath into a spa to remember with a selection of body washes, soaps, and creams. Mustela Bathtime Essentials is one to consider.
16) Bath Toys And An Organizer
We've come a long way from rubber duckies. These days, there are all sorts of activity toys for the bath that are good for learning and playing.
17) A Baby Bath
She will need her own tub while she's little. Choose something that folds down and is easy to store.
18) A Kneeling Mat And Spout Cover
Find a soft kneeling mat to ease her parents' knees, and a spout cover to protect her delicate head from the faucet.
19) Safe Baby Shampoos
Let her lather up with some high-quality baby shampoos.
20) An After-Bath Spritz
A baby-safe perfume gives her a fresh signature scent.
Style Quotient
21) A Frilly Frock
You can go all sorts of directions when choosing baby girl gifts of the fashion variety. Pull a page from her parent's style for a sweet mommy and me vibe.
22) A First Pair Of Shoes
Whether ballet flats or a cool pair of kicks, there's nothing cuter than tiny stroller shoes.
23) Bows And Barrettes
Get her a selection of hair accessories, like bows, barrettes, and headbands, so she can have a new 'do for a special occasion.
24) Organic Onesies And Footies
Choose something that's zip-up or envelope-style so that diaper changes are a breeze.
Bring In The Toys
25) Sensory Toys
Crinkle toys, shake toys, and toys with different textures will delight a growing little girl.
26) Musical Toys
A piano, xylophone, shaker, or chime — musical toys develop baby's creativity, hand-eye coordination, and patience.
27) Soft Activity Books
An interactive, multi-textured soft book will keep her entertained.
28) Activity Gym
An activity gym will amuse with all of the things to see, touch, and do. It's also perfect for the daily ritual of tummy time!
29) Rattles
A rattle is not only fun but will help her develop fine motor skills.
30) Stacking And Sorting Toys
Bright-colored toys to sort and stack (and even better, knock down) will most definitely be a hit!
31) Toy Storage Bins Or Baskets
Keeping things neat is the name of the game. A toy storage bin or basket is a stylish solution.
Sweater Weather
32) A Cute Cardigan
Find her a stylish sweater that's easy to layer on when there's a chill in the air.
33) A Winter Jacket Or Snowsuit
A faux-fur-lined puffer or snowsuit will keep her trendy and toasty.
34) A Stroller Bunting
A footmuff will make afternoon strolls extra cozy.
35) A Hat, Gloves, And Mittens Set
A matching ensemble of winter-weather accessories can make a cold day a fashion statement.
36) A Pair Of Winter Booties
Soft puffer booties for pre-walkers mean temperate toes!
Set For Summertime
37) A Cute Swimsuit
Choose a sweet one-piece or rashguard with good coverage for her first day on the beach.
38) Sunscreen
Purchase a gentle SPF, like Mustela SPF 50 Mineral Sunscreen Bundle to keep her delicate skin safe.
39) A Pair Of Sunglasses And A Floppy Hat
On a sunny day, protect her face in style with a cute floppy hat and a cool pair of shades.
40) Beach Toys
It's endless fun to dig and play in the sand as she grows.
To Grandparents' House She Goes
41) A Travel Stroller
For a well-deserved weekender, she'll need a lightweight travel stroller.
42) A Playyard
A travel crib is perfect when visiting a friend, family member, or even a hotel.
43) An Extra Large Stuffie
Get a giant plush toy for playtime.
For Parents
44) Newborn Arrival Gift Set
Welcome the little lady with our Newborn Arrival Gift Set that has all she needs for those first precious days.
45) Post-Pregnancy Essentials
Mom will appreciate a few lotions and creams to address her post-pregnancy skin, from our Stretch Marks Set to the Organic Nursing Comfort Balm.
46) Pregnancy Pillow
A great pregnancy pillow can come in handy for feeding, reading, or sleeping.
47) Parenting Books
Choose a book from a well-respected source that can help cut through all the noise with wisdom.
48) A Photo Album
Yes, they'll have to print out some of their digital snaps, but to have a photo album to remember these first years is priceless.
49) A Diaper Bag
A chic diaper bag with plenty of compartments will make all the difference when she's out on the town.
50) An EGift Card
Give the new parents an eGift card for a favorite restaurant for date night, a day at the spa, or for the products of their choice from a favored brand.
The Finishing Touch
Once you've selected the perfect baby girl gift, you'll want to wrap it up in some pretty paper and pen a heartfelt card welcoming her to the world.
Keep the parents' tastes, space, and style in mind, and make your gift both precious and purposeful. Remember that it's always a nice idea to include something for the parents as well as the new little one.
Mustela maternity gifts and bestselling skincare essentials are perfect as the main gift or as extra add-ons. Just be sure to tie it all up with a big, fancy bow!