Good for the Skin & Planet
New!
Organic Collection
with Olive Oil and Aloe
Four clean and effective skin care essentials for the whole family. Straight forward formulas made with fewer ingredients because less is more.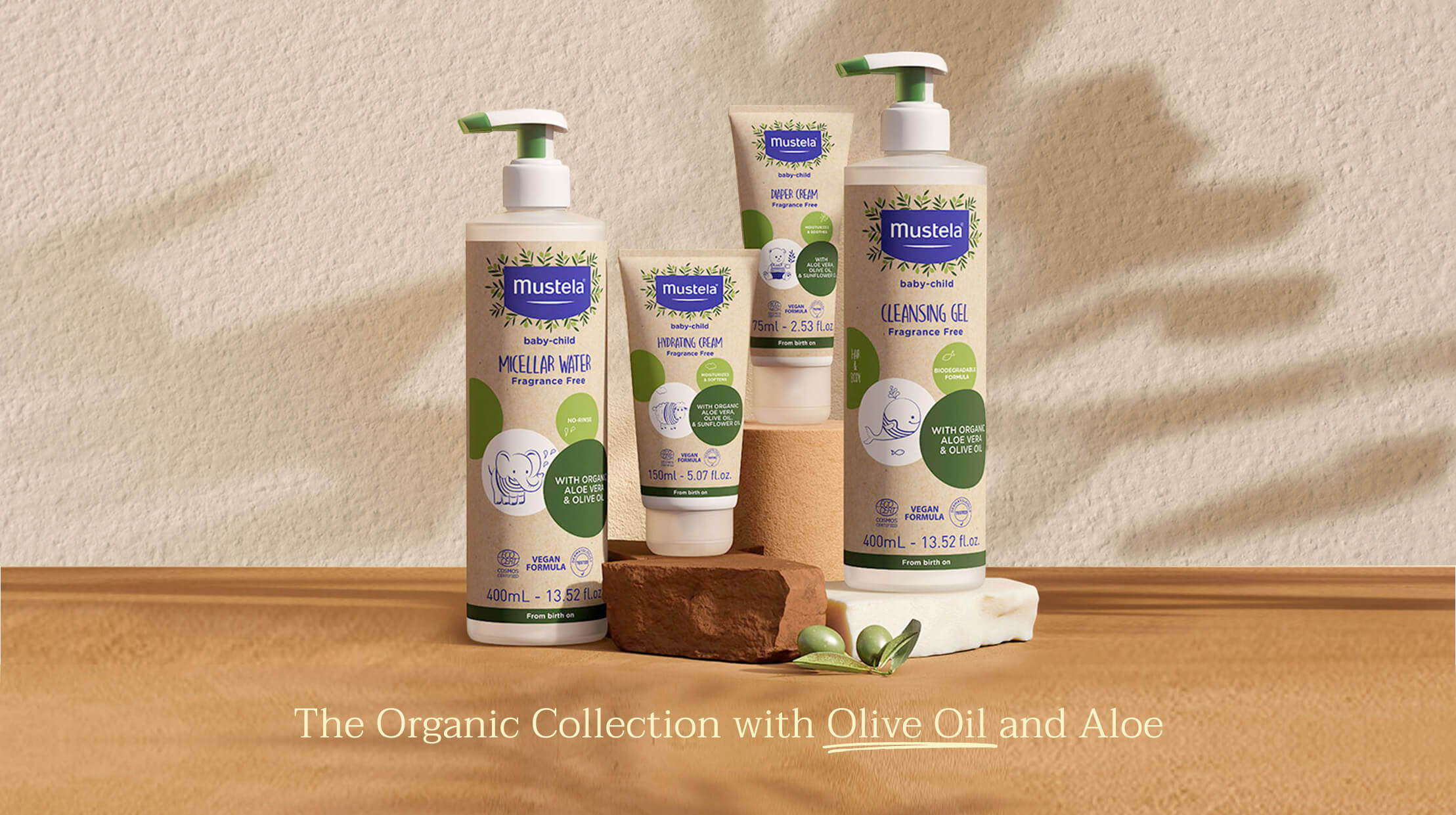 🌿 Clinically Tested 🌿 Hypoallergenic 🌿 Organic Ingredients 🌿 Eco-friendly 🌿 B Corp Certified
---
The key ingredient throughout is organic olive oil, which is thoughtfully sourced from family-owned groves in the South of France. After harvest, the olives undergo a cold-pressed extraction process to maximize potency and skin-nourishing properties. The products are also enriched with soothing ingredients including organic aloe vera and sunflower oil. The range is vegan and completely fragrance-free.
Environmentally-conscious
---
Designed to be environmentally-conscious inside and out, the cleansing formulas are biodegradable and all of the packaging is made from sustainably-sourced sugar cane. We've also removed all cartons and secondary packaging to minimize our environmental footprint.

---
Developed in partnership with parents, midwives, pharmacists and an NGO, this specially designed range is safe enough to use on babies and effective enough to be used by mom and dad, too. Think of this as your family's skin care edit.
🌿 Clinically Tested 🌿 Hypoallergenic 🌿 Organic Ingredients 🌿 Eco-friendly 🌿 B Corp Certified
#AloeOliveOil #OrganicFromAtoZ