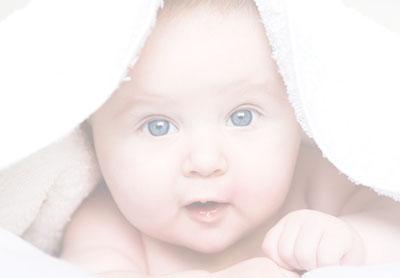 Mustela uncovers the mysteries of baby's skin.
Mustela has discovered a closely guarded secret at the heart of babies' skin: a precious wealth of original cells that represent its true source of life.
Our babies' skin is fragile and it needs to be protected: experts have long been aware of this and all we have to do is feel its softness to sense it intuitively. But behind its fragility lies a strength that no one knew existed until now! That's what the Mustela researchers at Expanscience Laboratories have discovered after ten years of persistent work in collaboration with leading international specialists.
Unimagined riches
What kind of strength is it? A precious wealth of original cells that represent its true source of life, help to regenerate the skin and maintain its overall balance throughout our life. The store of cells is at its maximum at birth and unique to every individual for their entire life, but it is also extremely vulnerable to everyday conditions such as UV rays, wind, cold, heat and pollution. So it's essential to look after our babies' skin from birth to protect it for the future.
New needs, new products!
A real moment of awakening for experts and all moms! Such a fundamental discovery has transformed the care of babies' skin forever. New Mustela Bébé products are safer, more effective and more natural to respond perfectly to all the needs of babies' skin from birth, supporting it as it develops and preserving its wealth of cells to ensure it is healthy today and in the future.