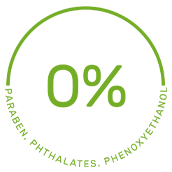 0% Paraben Phthalates Phenoxyethanol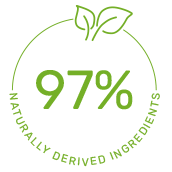 97% Naturally Derived Ingredients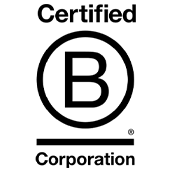 B-Corp Certified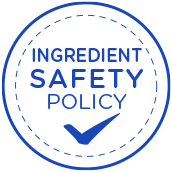 Ingredient Safety Policy
Benefits

Usage

Safety & Ingredients

Reviews
Cleansing Wipes For The Whole Family
Mustela's soft and resistant Cleansing Wipes with Avocado quickly and easily clean the face, hands, body, and your baby's delicate diaper area. Plant based with compostable, plastic-free fibers, these wipes are the perfect solution for at home or on the go. Our wipes are gentle enough for little ones of all ages. Use them to sponge bathe your newborn, wipe spit-up off your baby's delicate face, tidy your toddler's hands after a messy meal, or moisturize and soften your preschooler's dry skin — no rinsing needed!
Our Cleansing Wipes with Avocado are great for mom's skincare routine, too. They're an effective makeup remover that won't sting your eyes or irritate your skin. Your skin will come away clean, soft, and smelling great thanks to Mustela's gentle, iconic scent.
Environmentally Friendly
Our commitment to environmental sustainability goes even further than using ingredients of natural origin. Cleansing Wipes with Avocado are produced from wood pulp from sustainably managed forests instead of plastic fibers, so you don't have to worry about the wipes lasting forever in a landfill. You can even compost them. We package our Cleansing Wipes with Avocado in an eco-friendly, recyclable, and plastic-free package so you can help care for our planet as you care for your family.
We've even gotten rid of the plastic lid and incorporated a sticker closure. This one change saves 16 tons of plastic material in a single year. Just like you, we feel responsible for our impact. As such, we've created a responsible supply chain for our Cleansing Wipes with Avocado that is committed to reforestation, the maintenance of biodiversity, good agricultural practices, and lasting relationships with our growers.
You can rest assure that
No
Paraben, Phthalate, and Phenoxyethanol
Hypoallergenic
Tested under dermatological and pediatric control.
How To Use
Step 1

Remove a cleansing wipe from the package. Gently clean baby's face, diaper area, and body.

Step 2

Carefully close sticker after use.

Step 3

Dispose of cleansing wipe in the proper receptacle (do not flush down the toilet)

Step 4

Do Not Flush
Safe for Mom and Baby.
Mustela is committed to safety first and foremost as we know there is nothing more precious than your baby. To ensure the safety of our products, all Mustela products are developed in collaboration with healthcare professionals, based on scientific research, hypoallergenic* and free of parabens, phenoxyethanol, phthalates or alcohol.
*formulated to minimize the risk of allergic reaction
Clinically Tested:
Under dermatological and pediatric control to ensure efficacy and safety.
Hypoallergenic:
Formulated to minimize the risk of allergic reactions.
Natural Ingredients:
At the core of each Mustela product is the belief that nature knows best. All of our products favor ingredients that are either natural or of natural origin.
Eco-Friendly:
All of our products are made from plant based ingredients and we believe in preserving biodiversity. As such, we require that all Mustela suppliers incorporate sustainable development practices as part of that commitment.
Ingredients.
All Ingredients
AQUA/WATER/EAU, GLYCERIN, PEG-40 HYDROGENATED CASTOR OIL, SODIUM BENZOATE, POTASSIUM SORBATE, ALLANTOIN, 1,2-HEXANEDIOL, CAPRYLYL GLYCOL, TARTARIC ACID, PROPYLENE GLYCOL, ALOE BARBADENSIS LEAF JUICE POWDER, SAPONARIA OFFICINALIS LEAF/ROOT EXTRACT, TROPOLONE, PERSEA GRATISSIMA (AVOCADO) FRUIT EXTRACT, SODIUM HYDROXIDE, PARFUM (FRAGRANCE).
Cleansing Wipes x60 (Lyocell)
Don't know your baby's skin type?
Mustela uses these criteria to help you identify your baby's skin type and discover which of our products are best suited for your baby's skin.
Learn More